I am computerly challanged and completely forgot how to do an LJ cut.
Posted on .05.17.2007 at 5: 27 am
Current Mood:
numb
Things at home have not been going so well so I thought I would post some pics and a Max update.
Max is 5.5 months old, he can sit up unassisted, his favorite food is avacado(no, I decided not to delay solids, so shoot me. I did however stop rice cereal and I gave him oatmeal, then stopped that and just gave him avacado and bananna) he laughs when I tickle him,he babbles mamamamama, and is in the process of cutting his first tooth!
Time goes by wayyyyy to fast.
PEEKTURES
My mom and Max on their "Date night"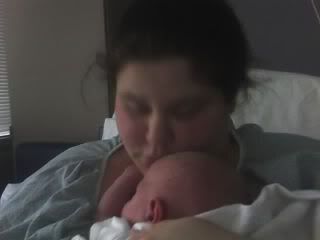 This was when I was hospitalized for 8 days because of the c-section(one of the few times I got to see him)infection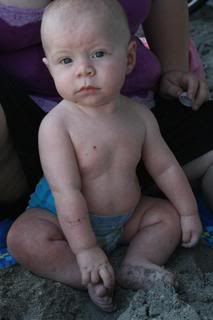 Max went to the beach for the first time 2 weeks ago!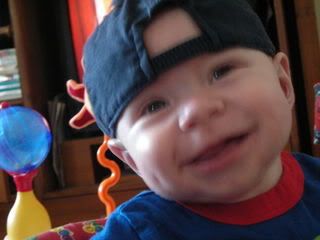 My little MaMa Boyka(MaMa's Boy)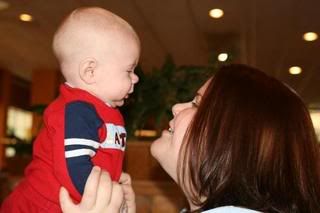 Mommy and Max